About us
We believe that every person is packaged for purpose. Everyone has gifts and talents and the potential to positively impact their spheres of influence. From educators to marketplace leaders, church leaders to government leaders, we are equipping individuals who are on the frontlines of societal transformation. We are also equipping organizations who are committed to confronting the greatest challenges that we face in arts and entertainment, business, education, family, government, media, and religion. With the fulfillment of the Great Commission as their priority, these individuals and organizations follow the leadership development model demonstrated by Jesus Christ. During His public ministry, Jesus spent most of His time training and equipping a group of leaders to turn the world right side up. Whether it is through speaking, coaching, workshops, or consulting, Beacon encourages and empowers Believers in all walks of life to engage in an on-going journey of leadership growth and impact.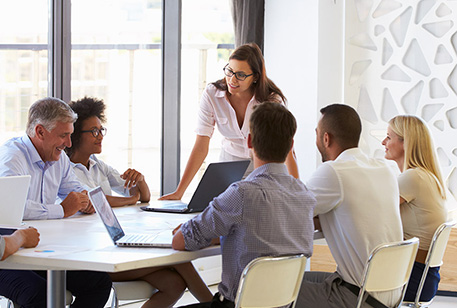 Vision
A global leader in values-based human and organizational development services.
Mission
To equip individuals and organizations with values- based principles to fulfill purpose, maximize potential, and impact their spheres of influence.
Core Values
Confidentiality, excellence, learning, giving, diversity, teamwork, professionalism
Services
Beacon provides speaking, coaching, workshops, and consulting to individuals and organizations. Included below are topics we have facilitated with previous clients. Our team of talent development professionals will design and develop personal or organizational development services that are tailored to meet your needs.
Personal Development Services
Fulfilling God's Desires for Your Life
Personal Branding in the Kingdom
Making a Difference People Love
Rebuilding Trust in Relationships
Cultivating a Heart that Forgives
Prayer Workshops and Retreats
Organizational Development Services
Power of Effective Team Building
Group Facilitation, Problem-Solving, and Decision-Making
Transforming Organizational Culture
Fostering Generational Synergy in the Workplace
Developing Effective Succession Plans
Building Trust in the Workplace
join our mailing list
Be the first to know about special events