About Cheevers Press
Cheevers Press is the publishing division of Beacon Talent Development Consultants, Inc. The mission of Cheevers Press is to provide affordable quality material and talent development resources to individuals and organizations who are committed to impacting their spheres of influence with values-based principles.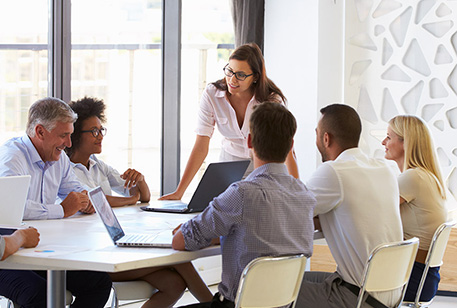 Services
Whether you need manuscript evaluation, a writing coach, distribution services or strategies to grow your author platform and market your book, Cheevers Press has you covered. Contact us at Publishing@beacontalentdev.org to schedule a consultation. Services provided include:

ISBN Assignment
In the book market, an International Standard Book Number is an essential piece of identification. This 13-digit number is unique to your book and allows distributors, retailers, printers and readers to accurately find and order your title. We assign every book we publish with an ISBN so you can rest assured your book will be found by people all around the world.

Cover Design
We work with you to incorporate your ideas, photos and graphics to give you a one-of-a-kind cover that fits your vision. Your cover will include your book's title, subtitle (if any), authors name(s), additional marketing copy and your customized artwork, if you choose to supply that to us.

Personalized Back Cover
Our Personalized Back Cover service enhances the aesthetic appeal of your book's cover with photography, artwork and a short biography of you, the author. Your cover designer will work with you to be sure the back cover of your book embodies its core message and attracts to your target demographic.

Library of Congress Control Number
Make your book more accessible to librarians and book vendors by cataloging it with the Library of Congress. When you purchase a Library of Congress Control Number through Cheevers Press your book will be numbered and linked to the Library of Congress, national libraries, bibliographic utilities and other book vendors so your book is more quickly found.

Book Signing Kit
Show off your book during a book signing event with our beautiful and eye-catching posters, fliers and postcards. These attention grabbing solutions will create awareness for your book and increase your book sales no matter where you host your event.

Editorial Services
Our Editorial service gives your book a thorough review of such basics as grammar, spelling, punctuation, capitalization and sentence structure. When your book is returned, you can expect a clean, professionally edited text that is ready to be read by a wide audience of readers.
join our mailing list
Be the first to know about special events